Banderishki lakes, Pirin NP, Bulgaria, visited July 2021.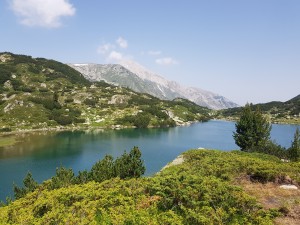 Starting from the Vihren hut near Bansko , one can visit many beautiful lakes in the Banderishki circus.  Very easily accessible are the Okoto (Eye) , Ribnoto (Fish), Muratovo and Shabeshko (frog) , Dylgo (Long) lakes.  One can make a full circle including all or some of these lakes depending on time and level of your fitness…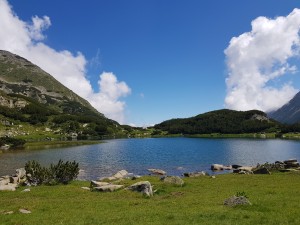 Great views of mountains all around and an opportunity to see some wildlife like mountain goat, frogs, birds, butterflies,…
Ideal picknick and relaxation spots, a bit cool for swimming but it can be done as we could witness.